Kalvos & Damian is both historical and new. Get the RSS feed for new content info on
Noizepunk & Das Krooner, interview transcripts, and K&D: In the House! More info.


Chronicle of the NonPop Revolution
---
K&D Photo Tour of the
in New York City
Note: This tour was conducted in 1996. Much has changed.
---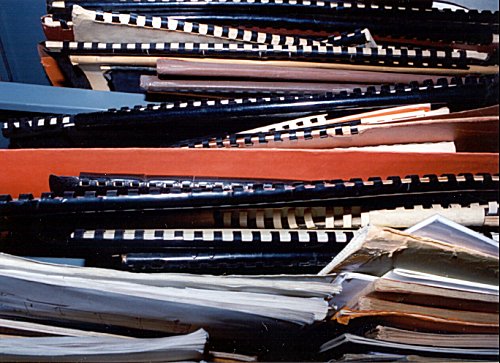 ---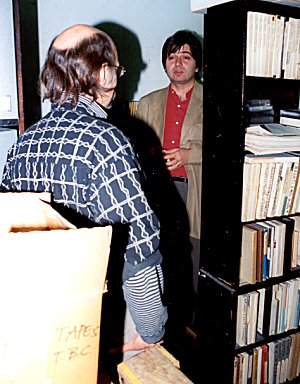 Frank Oteri and Damian enter The Catacombs, where thousands of scores are stored, organized, and made available to performers across the world.
---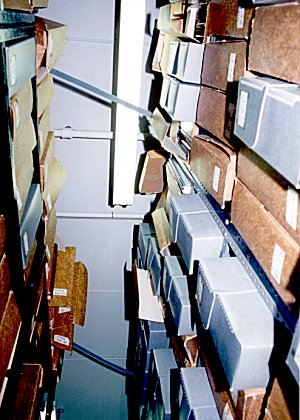 The Catacombs I: The boxes contain media -- CDs, cassettes, videotapes, LPs, 78s, and dozens of other formats -- for preview in the American Music Center's offices.
---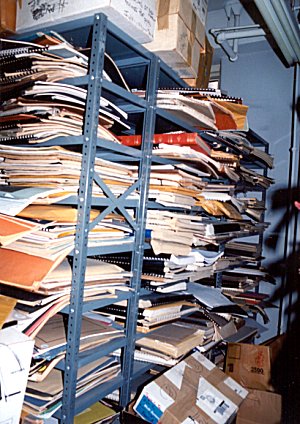 The Catacombs II: New scores are sorted and added to the archive. Member composers are entitled to contribute one score or bound collection per year, and may include additional scores for a fee.
---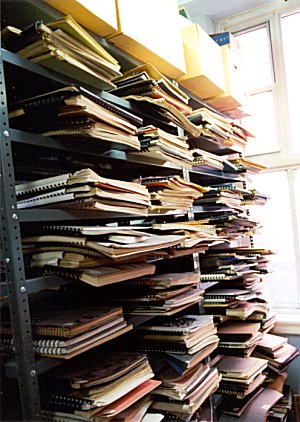 The Catacombs III: Despite the appearance of score heaps, the music is carefully organized and being integrated into an information services database.
---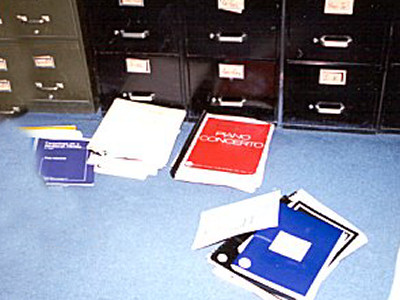 Information services area under development. Scores range in size from standard and pocket sizes through huge two-by-three-foot graphical presentations.
---
American Music Center Executive Director Richard Kessler
---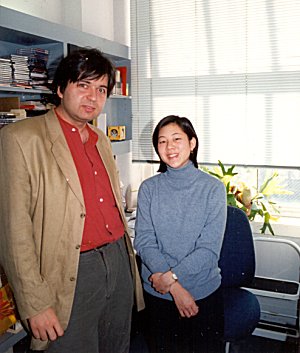 New Music Box Editor and Publisher Frank Oteri and with Grants Manager Lisa Kang
---
Net Technology Consultant Eugene Takahashi
---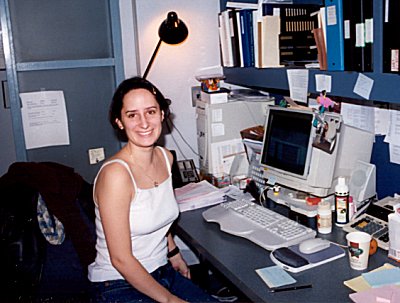 Office Manager Anne Marie
---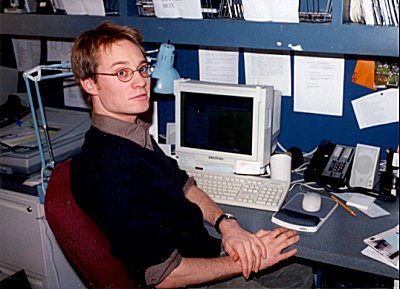 New Music Box Staffer Nathan
---