Kalvos & Damian is both historical and new. Get the RSS feed for new content info on
Noizepunk & Das Krooner, interview transcripts, and K&D: In the House! More info.


Chronicle of the NonPop Revolution
---
Composer Profiles
---
Robert Ashley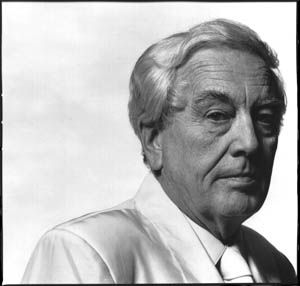 Robert Ashley
photo by Joanne Savio
---
---
Robert Ashley
---
Robert Ashley has his own home page. It is here: http://www.lovely.com/artists/a-ashley.html
Information from the Lovely Music site:
A distinguished figure in American contemporary music, with an international reputation for his work in new forms of opera and multi-disciplinary projects. Ashley's recorded works are acknowledged classics of language in a musical setting. He pioneered opera-for-television.
Recordings
Dust, CD 1006, 2000
Your Money My Life Goodbye, CD 1005, 1999
Atalanta (Acts of God), CD 3301(2), 1997
Automatic Writing, CD 1002, 1996
eL/Aficionado, CD 1004, 1994
The Producer Speaks, on Sign of the Times, Thomas Buckner, baritone, CD 3022, 1994
Van Cao's Meditation, on With and Without Memory, Lois Svard, piano, CD 3051, 1994
Improvement, Elektra/Nonesuch 79289(2), 1992
Perfect Lives, opera for television (1983), CD 4917(3) (3 CDs), 1991
Odalisque, on Full Spectrum Voice, Thomas Buckner, baritone, CD 3021, 1991
Yellow Man With Heart With Wings, CD 1003, 1990
Atalanta (Acts of God), opera box, full libretto, live recording, LP 3301-3 (3 LPs), 1985
Perfect Lives, opera for television (1983), CA 4913-47 (2 tapes), 1983
Music Word Fire And I Would Do It Again (Coo Coo): The Lessons, LP 4908, 1981
The Bar, from "Perfect Lives," LP 4904, 1981
Sonata: Christopher Columbus Crosses to the New World in the Nina,the Pinta and the Santa Maria Using Only Dead Reckoning and a Crude Astrolabe, on "Just for the Record," "Blue" Gene Tyranny, piano, LP 1062, 1979
Automatic Writing, LP 1002, 1979
Private Parts aka Private Parts (The Record), LP 1001; CD 1001, 1978/90
VIDEO TAPES
Atalanta Strategy, VHS, 1986
Perfect Lives, 2 VHS, 1983
Music Word Fire And I Would Do It Again (Coo Coo): The Lessons, VHS, 1981
Music with Roots in the Aether, 7 VHS, 1976
BOOKS
Perfect Lives, Lovely Music BK 003
The guests go in to supper, ("Improvement"; text), Lovely Music BK 001
---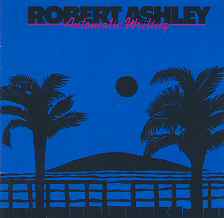 Automatic Writing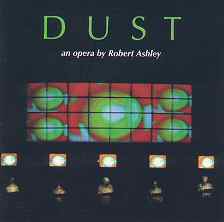 Dust

---
To reach the composer:
On-line:
By telephone:
By fax:
By physical mail:
---