Kalvos & Damian is both historical and new. Get the RSS feed for new content info on
Noizepunk & Das Krooner, interview transcripts, and K&D: In the House! More info.


Chronicle of the NonPop Revolution
---
Composer Profiles
---
Barbara Benary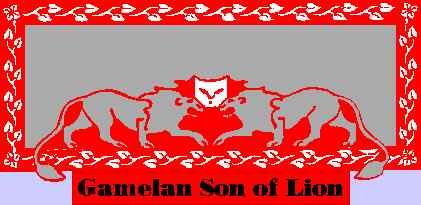 Barbara Benary / GSOL
---
Listen to this show


---
Barbara Benary
---
Barbara Benary is a composer/performer and holds a doctorate in ethnomusicology from Wesleyan University. She built the instruments of Gamelan Son of Lion in 1974 while teaching at Livingston College of Rutgers University. She has written over 20 instrumental works and a number of wayang kulit theatrical scores for the ensemble, including the two-hour score for Karna: a Shadow Puppet Opera (1994). Some themes of her composing include process strutures, bell-ringing changes, vocal melodies. Her scores, both for gamelan and other chamber ensembles, are available, singly or in anthologies, from Frog Peak Music and American Gamelan Institute.She also performs music of India, Bulgaria, China and the Renaissance, and, closer to home, is frequently a fiddler at Civil War re-enactments.
Gamelan Son of Lion page: http://members.aol.com/gsol1/main.html
---
---
To reach the composer:
On-line: bbenary@rockland.net
By telephone: +1-914-354-2349
By fax:
By physical mail: 307 Call Hollow Road, Stony Point, NY 10980 USA
---