---
Composer Profiles
---
David Cleary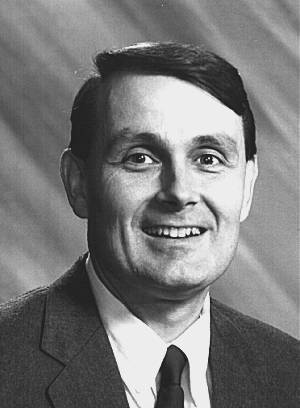 David Cleary
---
Listen to this show


---
David Cleary
Click here

for RealAudio comments by the composer, 2:29
Click here

for Full-size publicity photo of the composer (right-click and save as... to download).
---
David Cleary (b. 1954) received a D.M.A. from the College-Conservatory of Music, University of Cincinnati, M.M. from the Hartt College of Music, University of Hartford, and B.M. from the New England Conservatory. His works have been performed and broadcast throughout the U.S., Europe, and Australia, including festival performances at the Tanglewood, June-in-Buffalo, Conductors' Institute, and Warebrook Festivals.
His works have received many awards, including prizes from the Harvey Gaul Contest and Cincinnati Composers' Guild; grants fromt the Ella Lyman Cabot Trust, Meet the Composer, National Foundation for Advancement in the Arts, and Harvard University; arts colony residencies at MacDowell, Yaddo, Millay, Ragdale, Tyrone Guthrie Center, Cummington, and Virginia Center for the Creative Arts; and commissions from Alea III, Dinosaur Annex Ensemble, American Composers' Forum/BAC, Northwestern University Trombone Ensemble, Duo Renard, Arcadian Winds, Artaria Quartet of Boston, and Eos Ensemble. His compositions appear on the Centaur, Vienna Modern Masters, and Arcadian Winds labels. He is a staff critic for the New Music Connoisseur; his article on composing careers is published by Gale Research, and his reviews of pop CDs can be found in the All Music Guide to Rock, 2nd edition. His bio appears in the latest editions of Marquis Who's Who in America, Marquis Who's Who in the World, and similar publications of this type. He is currently president and co-director of Composers in Red Sneakers.
David Cleary's Composition Site
---
To reach the composer:
On-line: dcleary@fas.harvard.edu
By telephone: +1-617-498-9574
By physical mail: David Cleary, 7 Arlington Street #34, Cambridge MA 02140 USA
---