Kalvos & Damian is both historical and new. Get the RSS feed for new content info on
Noizepunk & Das Krooner, interview transcripts, and K&D: In the House! More info.


Chronicle of the NonPop Revolution
---
Composer Profiles
---
Barry Drogin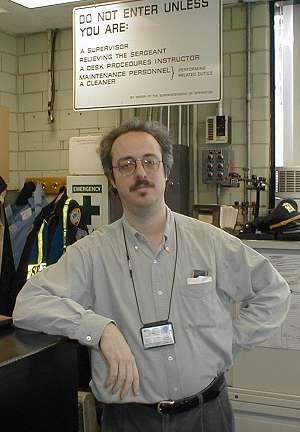 Barry Drogin
---
Listen to this show


---
Barry Drogin

to read Being Your Own Worst Enemy, an essay by the composer.

---
The files available at http://www.geocities.com/Music/ are:
I've also put the full score (15 pages, includes piano accompaniment) of "After" from "September 11 Songs" at http://www.notnicemusic.com/war26.html and the "NewOp Doo Wop" (2 pages) at http://www.notnicemusic.com/Contrarian/doowop.pdf (not within the /Music/ subdirectory).
"Alamo!" is most illustrative of my musical voice and notational system. The selection from "The Couch" is how I deal with duets without bar lines.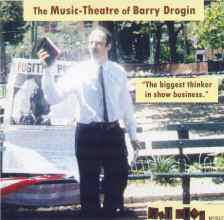 The Music-Theatre of Barry Drogin
---
---
To reach the composer:
On-line: barry@notnicemusic.com
By telephone/fax: +1-212-243-8784
By physical mail: 720 Greenwich Street #5T New York, NY 10014
---