To all visitors: Kalvos & Damian is largely a historical site reflecting nonpop
from 1995-2005. Our RSS feed will inform you when new content is added, including
both the monthly Noizepunk & Das Krooner shows, and interview transcripts
that are now being posted. For more info, please visit this page.
February 2008 server crashed & was upgraded; please help cover costs.

Chronicle of the NonPop Revolution
---
Composer Profiles
---
Reena Esmail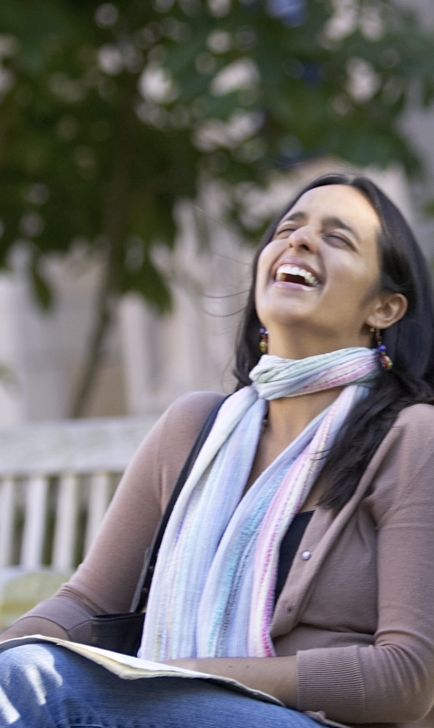 Reena Esmail
---
Listen to this show


---
Reena Esmail

to reach the composers' home page.
---
Composer Reena Esmailís works have been heard in performances and festivals in the United States, Canada and Europe. She holds a bachelors degree from The Juilliard School, and has studied composition with Susan Botti, Christopher Rouse and Samuel Adler. She has won two ASCAP Morton Gould Young Composer Awards, and was the inaugural recipient of the Milton and Sylvia Babbitt Scholarship for Women Composers at Juilliard. Esmail is currently pursuing a masters degree in composition at the Yale School of Music, where she is a student of Christopher Theofanidis.
As a pianist, Esmail was a winner in the MTAC-WLA Chamber Music Competition, and performed chamber music with members of the Los Angeles Philharmonic. She has also studied violin with Ella Rutkovsky-Heifets, and has sung with the New Amsterdam Singers and C4. She also collaborates with Indian Carnatic singer Shobana Raghavan.
Esmail is currently on the composition faculty at Manhattan School of Music Precollege, and served on the theory and ear training faculty there from 2006-2009.
Reena Esmal's visit to Kalvos & Damian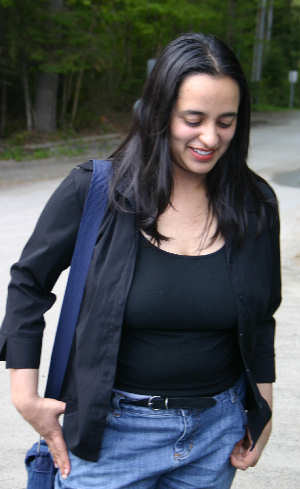 Reena Esmail outside the studios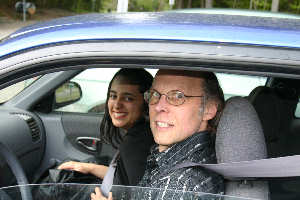 Reena Esmail with Damian
---
---