---
Composer Profiles
---
James Grant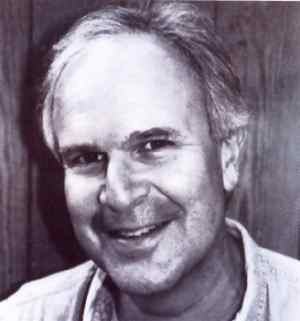 James Grant
Listen to this show


---
James Grant

for RealAudio comments by the composer, 3:58.


for RealAudio 3 mono version of Chart, 7:24.


for RealAudio 3 stereo version of Chart, 7:24.


for James Grant's Catalog of Works


to reach his page.
---
For over twenty years, James Grant (b. 1954) has been commissioned by individuals, choruses, chamber groups and orchestras, and his works have been performed in the United States, Australia, Brazil, Canada, Czechoslovakia, England, Japan, and New Zealand
In addition to his new recording of the Piano Concerto, Chart - Overture for Orchestra, and Lament for string orchestra, other commissioned orchestral works have been: Concerto Fantasy for Percussion and Orchestra (1992) for the Vermont Symphony Orchestra; the virtuoso tuba concerto Three Furies for Tuba and Orchestra (1995) for the Fairfax Symphony Orchetra; the environmental choral symphony, Listen to the Earth (1996), commissioned jointly by Science Applications International Corporation and the Fairfax Symphony Orchestra; and Suite for Viola and String Orchestra (1997), jointly commissioned by the Lawrence Chamber Players, the Kansas City Chamber Orchestra, the Hopkins Symphony Orchestra, and the Goucher Chamber Symphony. Grant's 'Chart -- Overture for Orchestra recently won the 1998 Indiana State University / Louisville Symphony Orchestra competition for new orchestral music" and will be a featured work at the 1998 Indiana State University New Music Fesitival.
After completing the DMA degree in composition from Cornell University, Grant was Assistant Professor of Music at Middlebury College in Vermont between 1988 and 1992, where he taught composition, coordinated an American Music Week Festival each year, and directed the New Music From Middlebury concert series. In 1992, Grant left academe to compose and lecture full-time and from 1993-96 served as Composer-In-Residnce to the Fairfax Symphony Orchestra in Fairfax, Virginia. As of this writing, he is serving as Composer-in-Residence to the Institute for the Environment Through the Arts, a non-profit organization that brings together presenters, funding sources, artist of all disciplines, and environmental leaders to promote environmental awareness in communities through artistic expression
---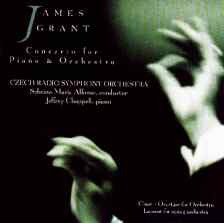 Piano Concerto
available from
the composer
---
To reach the composer:
On-line: James Grant Music

---
Watch out for those webcams!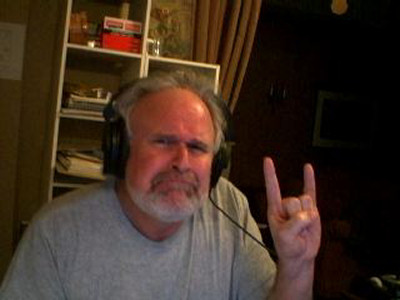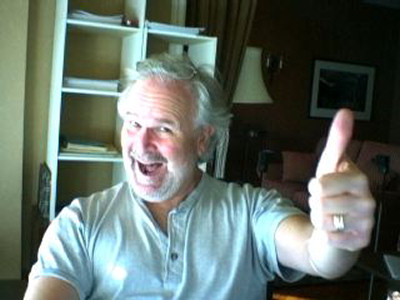 ---