Kalvos & Damian is both historical and new. Get the RSS feed for new content info on
Noizepunk & Das Krooner, interview transcripts, and K&D: In the House! More info.


Chronicle of the NonPop Revolution
---
Composer Profiles
---
Tom Hamilton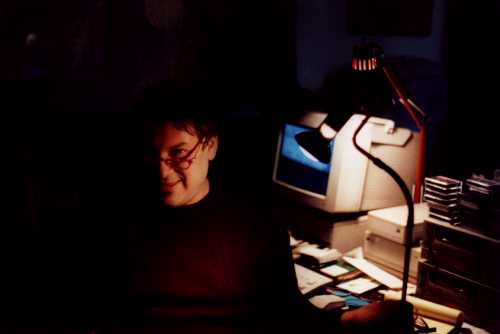 Tom Hamilton
---
Listen to this show


Tom Hamilton
---




---



Tom Hamilton has composed and performed electronic music for over 25 years, and he most often features older analog synthesizers in performance and recording. Since 1979, he has been exploring the relationships between 'Formal and Informal Music' in an ongoing series of concerts and recordings that contrast structure with improvisation and textural electronics with acoustic instruments.
His recent recordings include: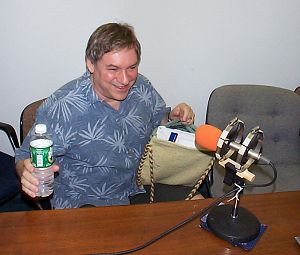 Tom Hamilton with K&D at the AMC
Hamilton was a featured artist in summer 1996 at Sound Symposium in St.John's, Newfoundland, where he presented the installation version of Off-Hour Wait State, with daily performances by other artists in the festival. Other presentations of this piece have been at the 479 Gallery and Merkin Concert Hall (New York), Woodland Pattern (Milwaukee), EAPS (Rennselaer Polytechnic U.), and New Langton Arts (San Francisco).
Hamilton has been a collaborator with visual artists, including Heleen Waterbolk (computer animator), Van McElwee and Morey Gers (video artists), and the late Ernst Haas (photographer).
Since 1990, Hamilton has been a member of composer Robert Ashley's touring opera ensemble, performing sound processing and mixing in both recordings and concerts.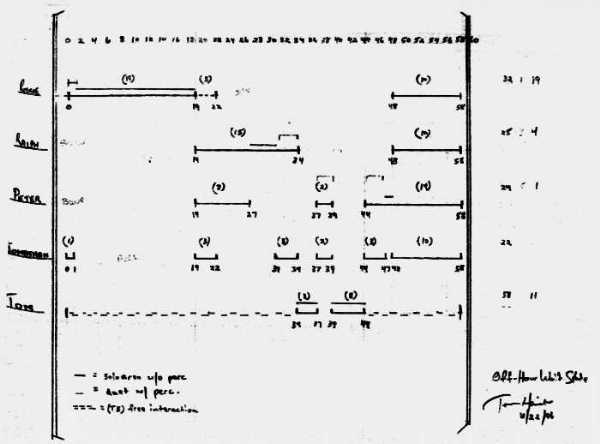 A page from Off-Hour Wait State by Tom Hamilton
---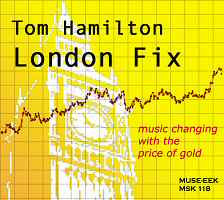 London Fix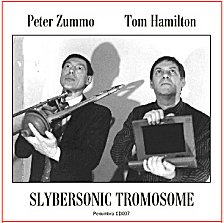 Slybersonic Tromosome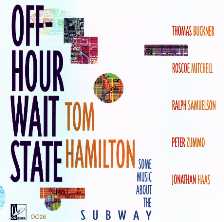 Off-Hour Wait State
Sebastian's Shadow from Monroe Street Productions

Kalvos's Top 100
---
---
To reach the composer:
Email:
THamiltn@aol.com
By physical mail:
---
---
More Tom