Kalvos & Damian is both historical and new. Get the RSS feed for new content info on
Noizepunk & Das Krooner, interview transcripts, and K&D: In the House! More info.


Chronicle of the NonPop Revolution
---
Composer Profiles
---
Jane Henry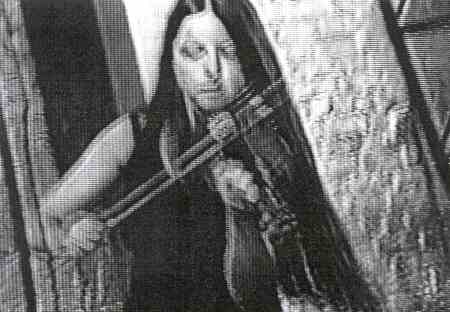 Jane Henry
---
---
Jane Henry
---
Jane Henry performs improvisations and her own original compositions for acoustic violin, with live electronics as well as tape and video, and in collaborations with other artists, including work with real-time electronics. Her work makes extensive use of overtones, difference tones, microtones, natural harmonics, quirky embellishments, glissandi galore, and very high energy, with bowed distortions and distorted bows.
---
---
To reach the composer:
On-line: Contact K&D
By telephone/fax:
By physical mail: PO Box 91478
San Antonio, TX 78209
US
---