---
Composer Profiles
---
Nora Jacobson and Antoinette Jacobson and the Fire Organ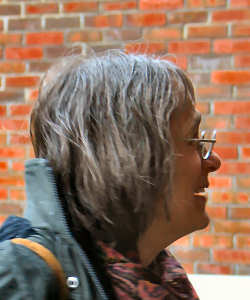 Nora Jacobson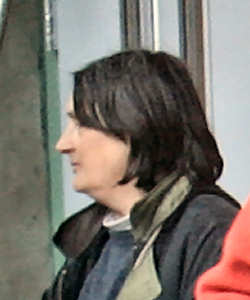 Antoinette Jacobson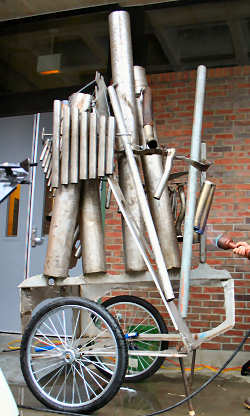 The Fire Organ
---
Listen to this show


---
Nora Jacobson and Antoinette Jacobson and the Fire Organ
---
The Fire Organ came to Kalvos & Damian. Antoinette Jacobson designed and played it, after working with Michel Moglia, and Nora Jacobson used it in her film "Nothing Like Dreaming".
Nora Jacobson is a filmmaker and founder of Off The Grid Productions of Norwich, Vermont.
Nora Jacobson's documentary "Delivered Vacant" premiered at the New York Film Festival. It also played at the Sundance Film Festival and won a Golden Gate Award at the San Francisco Film Festival. Praised by critics, the film was hailed by Vincent Canby of The New York Times as "a fine, rich film...an urban epic."
"My Mother's Early Lovers," her first dramatic film, was adapted from an autobiographical memoir by Sybil Smith, and shot in her native Vermont. She is now distributing the award-winning film on video after taking it to festivals and releasing it theatrically in specialized venues.
She recently completed an experimental short, shot on digital video, "Sun and Moon were Children and Walked on the Earth," which explores an ancient Mexican myth about the birth of the sun and moon, in collaboration with Sam Kerson and Dragon Dance Theater.
Jacobson is currently developing several new feature film projects and documentaries. She studied film making at the School of the Art Institute of Chicago and at Dartmouth College. She is the recipient of a Guggenheim Fellowship and grants from the National Endowment for the Arts, Vermont Arts Council and New Jersey Council on the Arts.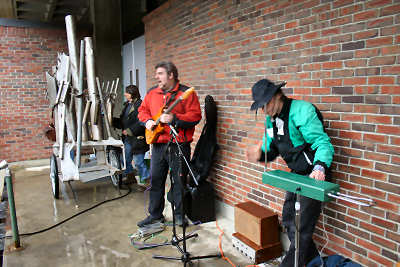 Antoinette Jacobson, Larry Polansky, and Damian play on K&D
---
"Nothing Like Dreaming" is Jacobson's second narrative feature film. Her first, "My Mother's Early Lovers", was also shot in her native Vermont, and played at the Austin Film Festival (Finalist), Film Fest New Haven (Jury Award), Maine International Film Festival (Audience Award) and the Ajijic (Mexico) Film Festival (Best Independent Film).
Her feature-length documentary, "Delivered Vacant", the product of her eight-year study of gentrification in Hoboken, New Jersey, premiered at the New York Film Festival and played at Sundance and the San Francisco Film Festival (Golden Gate Award).
Jacobson studied experimental film with Stan Brakhage at the School of the Art Institute of Chicago, and anthropology at Dartmouth College. She is the recipient of a National Endowment of the Arts Media Fellowship and a Guggenheim Fellowship.
Jacobson's comments about "Nothing Like Dreaming": When I think about my film, what interested me was exploring what I call "EDGE STATES": boundaries and transitions between different states of mind and times in life. I wanted to explore the transition from adolescence to adulthood and the boundaries between sanity and madness. It seemed to me that in both cases the lines are blurred, not black and white, yet society puts people in categories: teenagers, mentally ill, artists, gay, working class, etc. This kind of grouping creates stigma, fear, and stereotyping.
I was also interested in issues of "PERSONAL AUTONOMY." Very often, teens and those labeled "mentally ill" are deprived of personal autonomy. Either because they are too "young" or too "irrational" they are told what to do, what not to do, and often coerced through force or psychological pressure. When a parent makes a decision for a younger person, or a doctor administers drugs to someone against their will, it involves coercion, benevolent in intent as it may be. In both cases it can be traumatic, because it deprives someone of their "personhood". So I tried to tell a story about two people in "edge states", who experience coercion in different ways, and who, despite great differences in age and status, form a friendship based on compassion and acceptance.
---
---
To reach the composer:
On-line: Contact K&D
By telephone/fax:
By physical mail: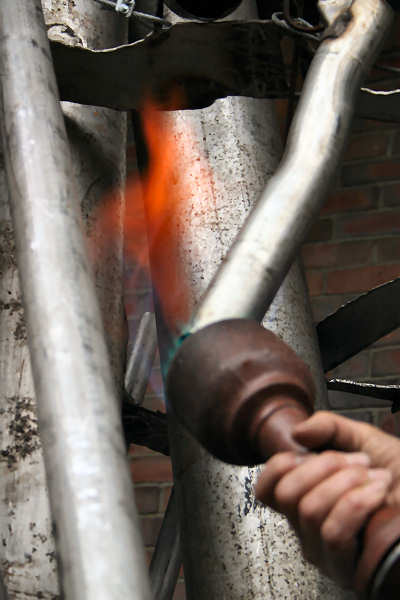 Antoinette Jacobson plays the Fire Organ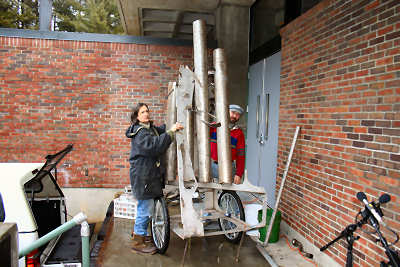 Setting up the Fire Organ (Steve Farnham assists)
---