To all visitors: Kalvos & Damian is largely a historical site reflecting nonpop
from 1995-2005. Our RSS feed will inform you when new content is added, including
both the monthly Noizepunk & Das Krooner shows, and interview transcripts
that are now being posted. For more info, please visit this page.
February 2008 server crashed & was upgraded; please help cover costs.

Chronicle of the NonPop Revolution
---
Composer Profiles
---
Brian Johnson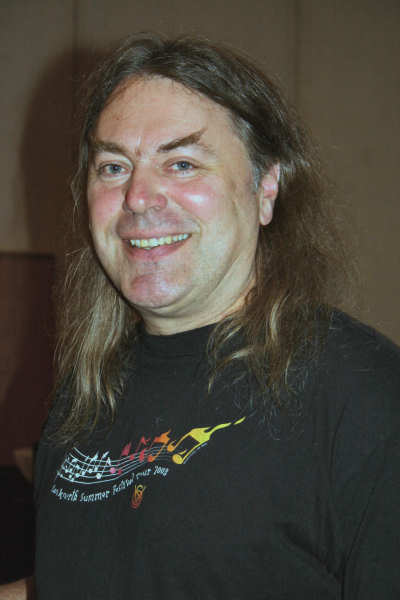 Brian Johnson
---
Listen to this show


---
Brian Johnson
---
Info info.
Info.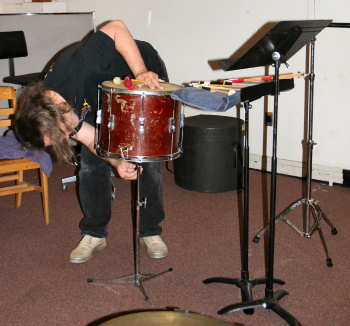 Brian Johnson sets up for Cage snare piece
---
---
---
To reach the composer:
On-line: Contact K&D
By telephone/fax:
By physical mail:
---