To all visitors: Kalvos & Damian is now a historical site reflecting nonpop
from 1995-2005. No updates have been made since a special program in 2015.


Chronicle of the NonPop Revolution
---
Composer Profiles
---
Judith Shatin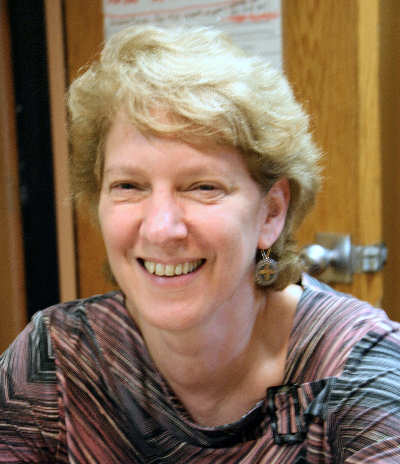 Judith Shatin
---
Listen to this show


---
Judith Shatin
---
Called "marvelously inventive" by the Washington Post and "exuberant and captivating" by the San Francisco Chronicle, Judith Shatin's music is inspired by her explorations and inventive extensions of timbre. Her music ranges from acoustic to electronic and multimedia, from chamber and choral to orchestral. It is internationally performed, ranging from BAM's Next Wave Festival to the World Music Days in Slovenia, and across Europe, to Israel and Asia. Her music is widely recorded, with a new disk of orchestral music called Piping the Earth on Capstone Records (CPS 8727). Her chamber music can be heard on the Centaur, Neuma, New World and Sonora labels. Her music has been commissioned by groups including the Ash Lawn Opera, Barlow Foundation, Core Ensemble, Kronos Quartet, National Symphony, Hexagon Ensemble and Wintergreen Performing Arts, the last through Americans for the Arts. A two year retrospective of her work, culminating in the premiere of COAL, a folk oratorio scored for Appalachian ensemble, chorus and electronics, was sponsored by Shepherd College, with major funding from the Lila Wallace-Readers Digest Arts Partners Program. Residencies include Bellagio (Italy), La Cité des Arts (France), Mishkan Amanim (Israel), MacDowell, Yaddo and the Virginia Center for the Arts. Recorded on Centaur, CRI, Neuma, New World and Sonora Records, Shatin's music is published by Arsis Press, C.F. Peters Corporation, Time Warner and Wendigo Music, the latter distributed by MMB/Norruth. Currently, Judith Shatin is William R. Kenan, Jr. Professor of Music and Director of the Virginia Center for Computer Music of the McIntire Department of Music at the University of Virginia. Her teaching focuses on composition, computer music and related topics.
Judith Shatin with Damian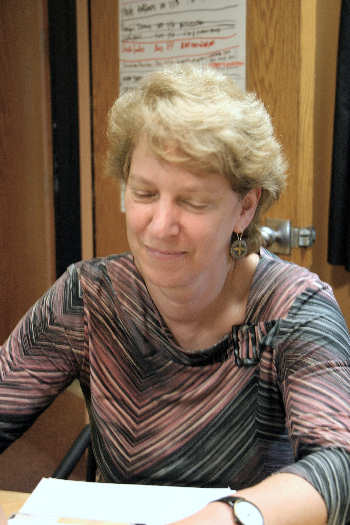 Judith Shatin reads the K&D show ID
---
---
---
To reach the composer:
On-line: Contact K&D
By telephone/fax:
By physical mail:
---