---
Composer Profiles
---
Su Lian Tan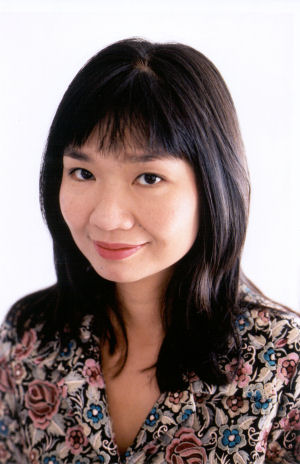 Su Lian Tan
Listen to this show


---
Su Lian Tan

The composer's résumé


Full-size publicity photo (above) of the composer (right-click and save as... to download).


Full-size publicity photo (below) of the composer (right-click and save as... to download).

---
Su Lian Tan is a composer and flutist of Chinese-Malaysian descent. Forthcoming commissions include a piece for Christine Schadeberg and piano trio. Recent commissions include a work for the Takacs String Quartet (Life in Wayang), a song cycle written in collaboration with author Jamaica Kincaid for the bicentennial celebrations of Middlebury College (Jamaica's Songs), a work for the Genkin Philharmonic, and performances and solo appearances with the Albany Symphony Orchestra. Other premieres and concerts include commissioned works for the Da Capo Chamber Players (Invention and Sinfonia), the New Juilliard Ensemble at Lincoln Center (Couture, a fashion show for mixed ensemble), the Meridian Arts Ensemble, Vermont Symphony Orchestra, and The Core Ensemble. Moo Shu Rap Wrap, written for the Meridian Arts Ensemble, was performed on their tours throughout the U.S., Europe, and South America and recorded. Ms. Tan has performed with them in Amsterdam, The Hague, Germany, and at the Norfolk Chamber Music Festival. Other compositions have been premiered or performed by the Vermont Symphony Orchestra, Krijoso Trio, Mosaic, members of the San Francisco Symphony, members of the International Women's Brass Conference, Cassatt Quartet, Chicago Ensemble, Perpetuum Mobile Ensemble, Juilliard Ensemble, ALEA III, Amici Musici, Princeton Chamber Ensemble, and Princeton University Orchestra. Her work has been featured numerous times at Summergarden at MOMA, on the Focus! Festival (1996), the Wet Ink Concert Series, and many times at Lincoln Center and Merkin Hall.
She has garnered numerous distinctions, including an ASCAP award, Meet the Composer grant, Irving Berlin Scholarship award, and several residency fellowships at the Yaddo and McDowell colonies. She has been Composer-in-Residence at Bennington College, the Composer's Forum of the East, the Warebrook Festival, and named Vermont Composer of the Year. Other awards include a Naumburg Fellowship Award and a Vermont Music Teachers Association Award. Two Scenes was a prize-winner of the International Women's Brass Conference composition competition. She was a Finalist in the Kucyna International Competition and the International Composer's Competition (NEM). She has appeared as a convocation speaker and lecturer at the School of Music at the University of Colorado at Boulder, lecturer at Darmouth College and SUNY Fredonia, and given master classes at Bard College and SUNY Fredonia. In addition, she has been part of numerous successful pre-concert lectures and panels, including a presentation on Bach's Art of the Fugue with the Brentano String Quartet.
As Associate Professor and former Chairman of the Music Department at Middlebury College, her contributions have taken many forms. In addition to teaching all levels of composition she has continued and greatly expanded the visiting performing artist residency program to include larger and recognized ensembles (Takacs String Quartet, Meridian Arts Ensemble, Brentano String Quartet, the Core Ensemble, Mosaic) and greatly increased their involvement with students. She regularly coaches, conducts, and coordinates numerous student and professional concerts (including operas) and inter-departmental enterprises. She has produced the Festivals of the Human Voice I and II, the Middlebury Chamber Soloist series, and advises the Performing Arts Series. She has also been curator of panels and concerts for the Clifford Symposium (featuring keynote speaker Edward Albee).
As a flutist, Ms. Tan's gifts were recognized early on. At age 14, she was recording for radio and television. At 17, she became both a Fellow and Licentiate of the Trinity College, London. Her performances have been broadcast on WXQR Radio (New York) and Morning Pro Musica, and she has performed at Lincoln Center with the Perpetuum Mobile, Juilliard ensembles, and at Princeton University. She has been a soloist with orchestras both here and abroad, including an eleven-performance tour with the Vermont Symphony Orchestra in her work, Autumn Lute Song. She has had numerous pieces written for her, including works by Daron Hagen and Allen Shawn's Song of the Tango Bird, the latter which she both premiered and recorded for the Northeastern label, and produced a CD of piano music for the Albany label. She has appeared at the SEAMUS National Conference and performs regularly with the Middlebury Chamber Soloists. A recent recital at Middlebury included premieres of works by Chris Molina and Tom Geogehan.
Ms. Tan received her extensive musical training at Princeton University, the Juilliard School, and Bennington College where she studied with Vincent Persichetti, Milton Babbitt, Bernard Rands, Lou Calabro, and James Randall. She is Associate Professor of Music and former Chairman of the Music Department at Middlebury College. Moo Shu Wrap-Rap, recorded by the Meridian Arts Ensemble for their CD Ear Mind I, is released by Channel Records. Her music is published by the Theodore Presser Co.
---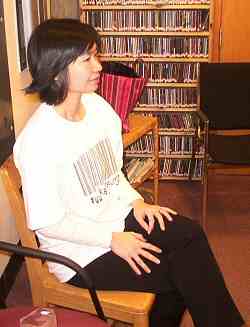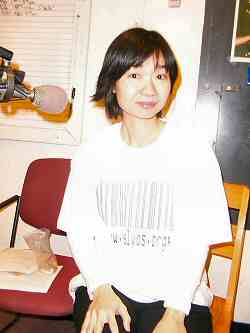 Su Lian Tan in the K&D Studio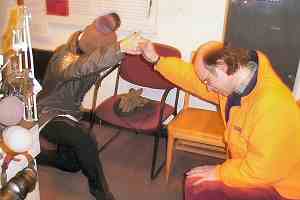 Su Lian Tan and Damian Greet
---
To reach the composer:
On-line:
By telephone: +1-802-388-7332
By fax:
By physical mail:
---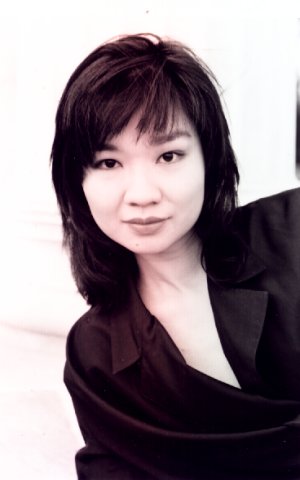 Su Lian Tan in her former pop star life
---